In mid-June 2022 I accompanied my wife, Erica, to the Flying Cloud Academy of Vintage Dance week in Cincinnati, OH. We stayed at Northern Kentucky University (NKU) and I had opportunity to shoot photos there on several days.
The weather for the week was generally hot & rather humid with a couple of days that were sunny but cooler. I was able to wander around the campus, which is high above the city on the southern side of the Ohio river, looking for interesting vistas. Like "mad dogs and Englishmen" I ended up doing most of my peregrinations during the hottest part of midday. While the brutalist architecture offered little respite from the scorching sun the well placed trees, shades and sun splitters located mid campus provided some measure of shade. Since the universities colours were yellow and something else there were a lot of 'yellow' objects, flowers & trees that broke up the monotonous blankness of the brutalist concrete. I took advantage of these to shoot a series of scenes I have entitled :
Shades and Yellow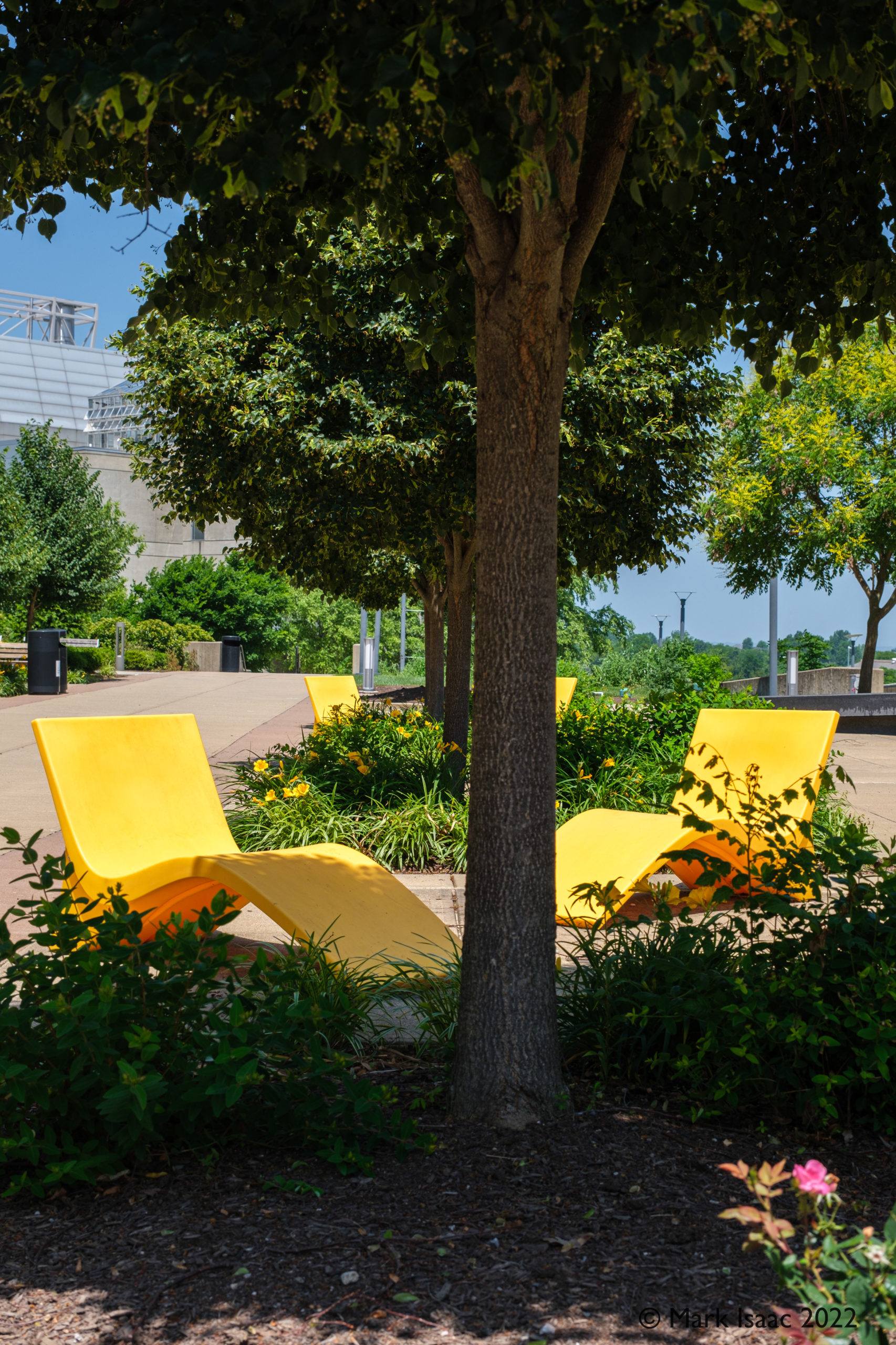 More effective at providing shade in this patio area outside the library are these tables, seats and Da Vinci style shades all in the same shade of bright yellow.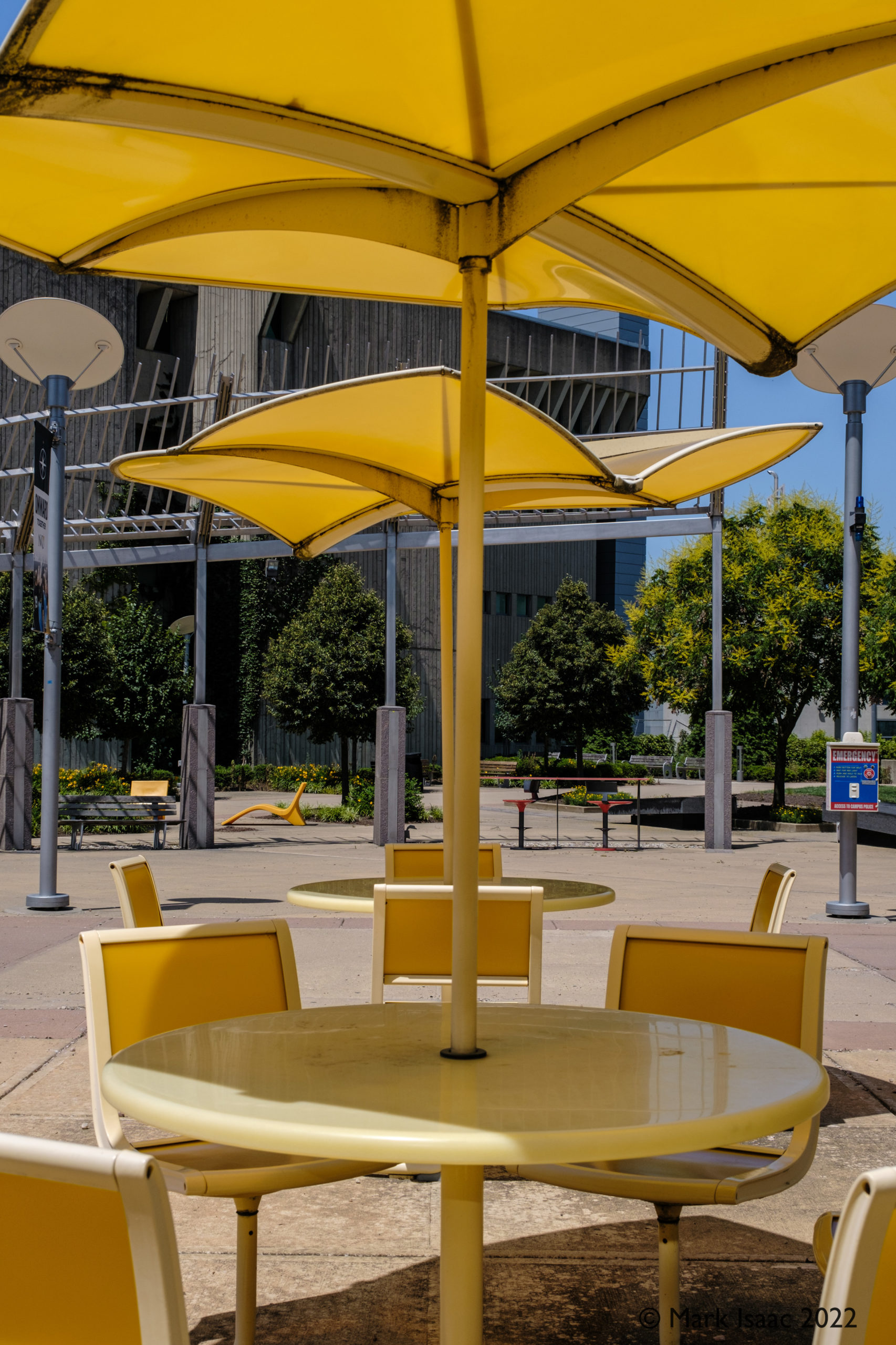 The building behind pictures 2, 3 & 4 is the Library with its huge picture window with built-in retractable shading. Picture #4 shows the measure of shade given to the yellow flower bed.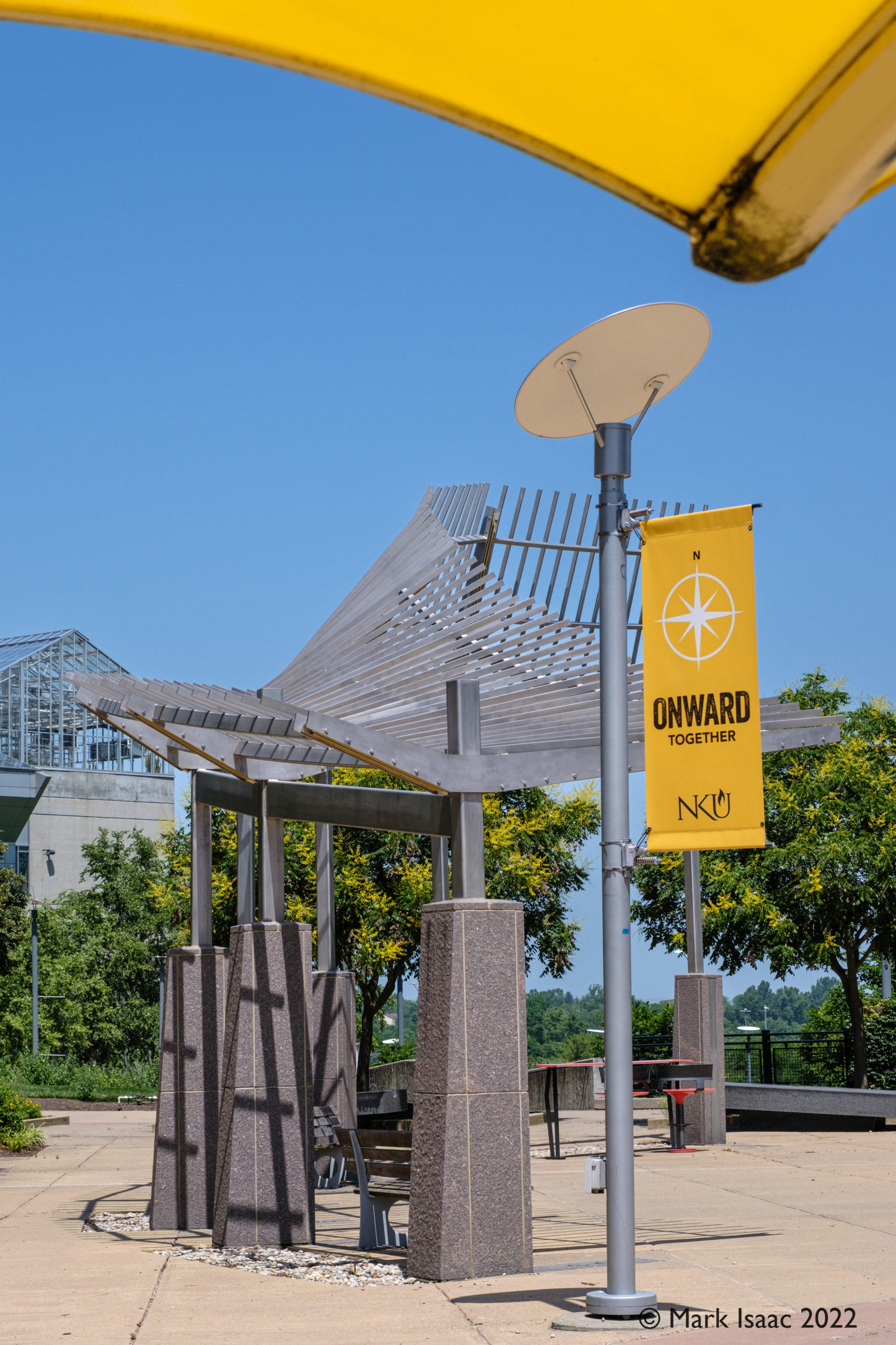 Different kinds of shade were provided by shade structures (#1), trees with yellow blossoms (#2), and benches under shady trees with yellow flower beds (#3) .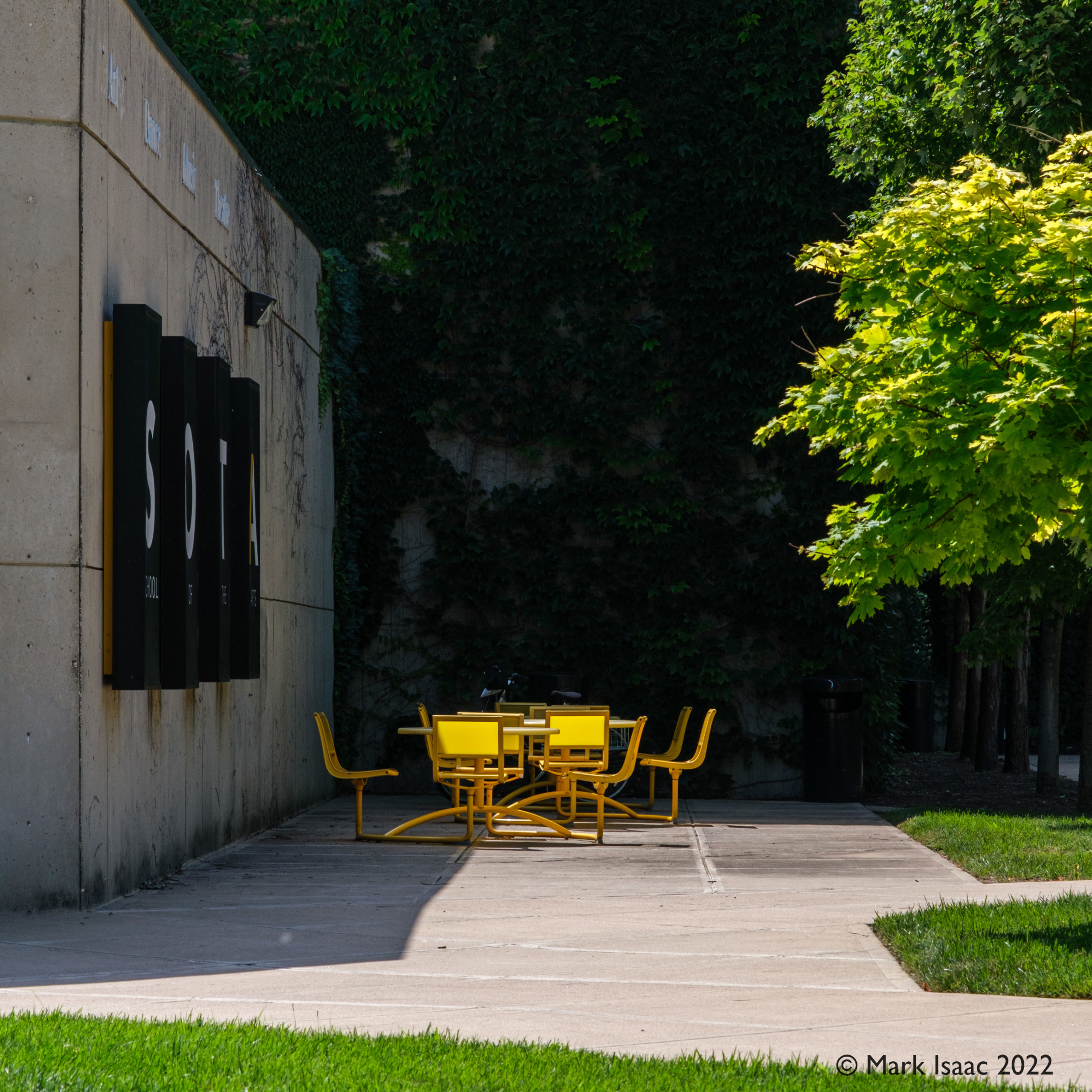 All over campus there were yellow tables & chairs in shady spots, next to buildings (eg Arts #1), or conveniently next to a hedge or tree (#2, #3).
Although there did not seem to be a central focal point for the campus the confluence of gigantic Science and Health Innovation buildings provided a circular forum with central plant bed and peripheral compass points which greatly helped navigating through this compact yet sprawling campus.